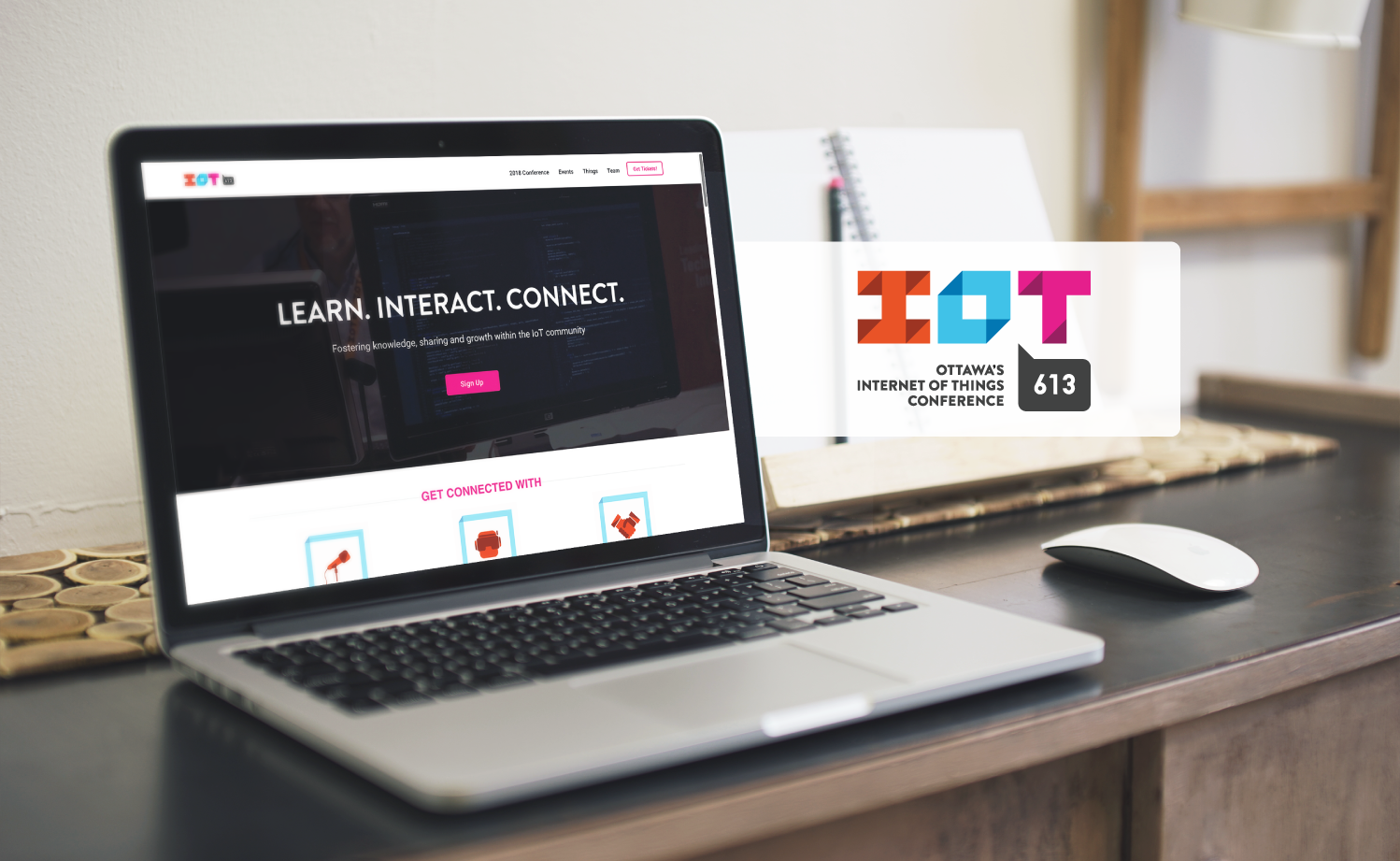 Over the period of 14 weeks, I worked with a small team of UX/UI designers to produce a new website for the IoT613 Conference, which will take place at the Canadian Museum of History early 2018.
The client we worked with was Robert Decher, Marketing Communications Advisor at Accurate Creative. We were tasked with refreshing the existing IoT613 website.
After analyzing the flow of the existing site, we found that there needed to be some minor optimization to content organization, but larger changes to the design and layout of the site.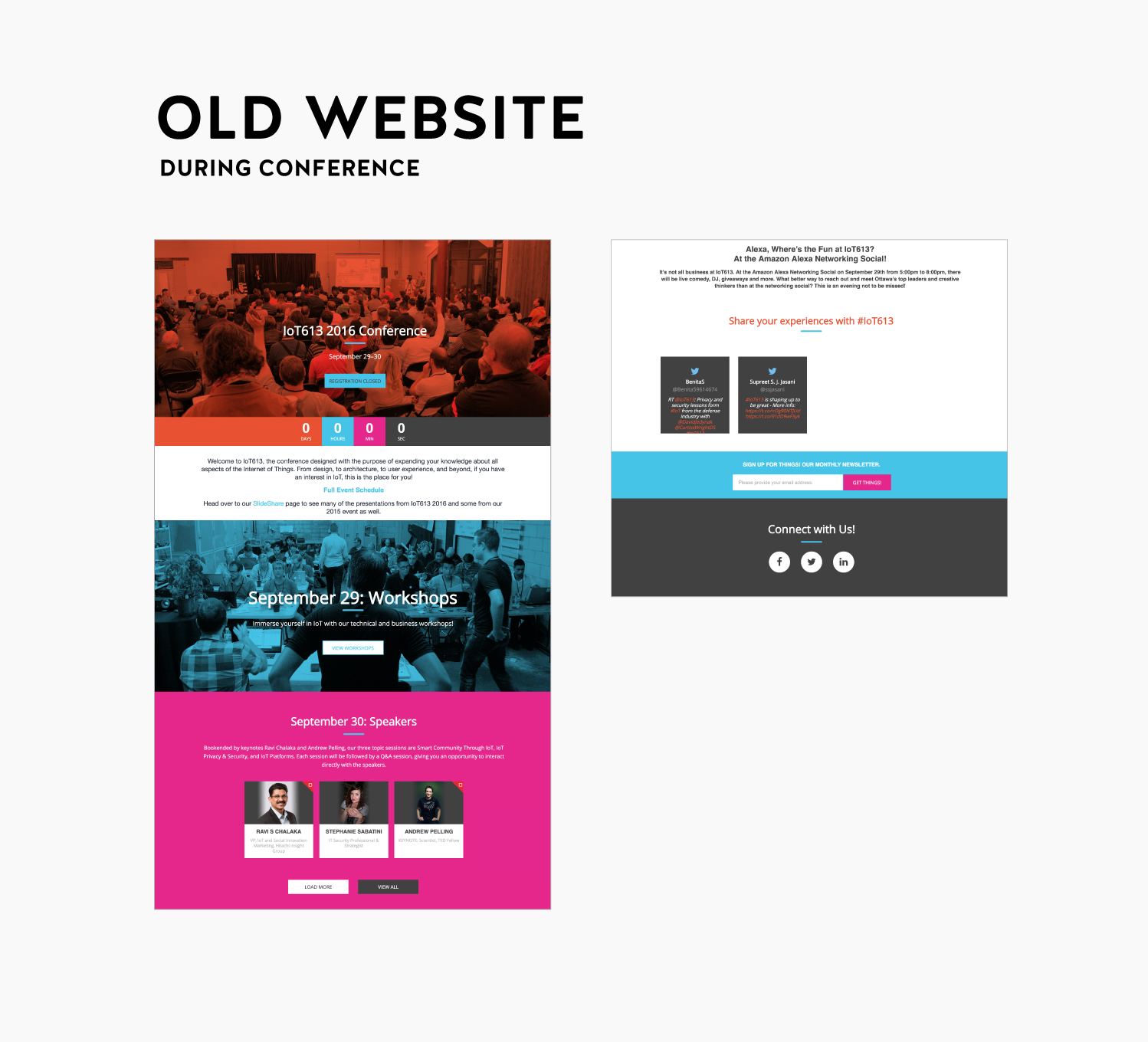 USERS
The existing users also had to be identified and had their respective flows optimized. We prioritized two types of users that would make up the majority of users that land on the website.
1. Users wanting to learn more about IOT613 as a whole, for them we have easy access to workshops and networking. 
2. Users that know of the conference, and want to learn more about the conference itself.
Their needs would make their way into our wireframe concepts that we presented to our client.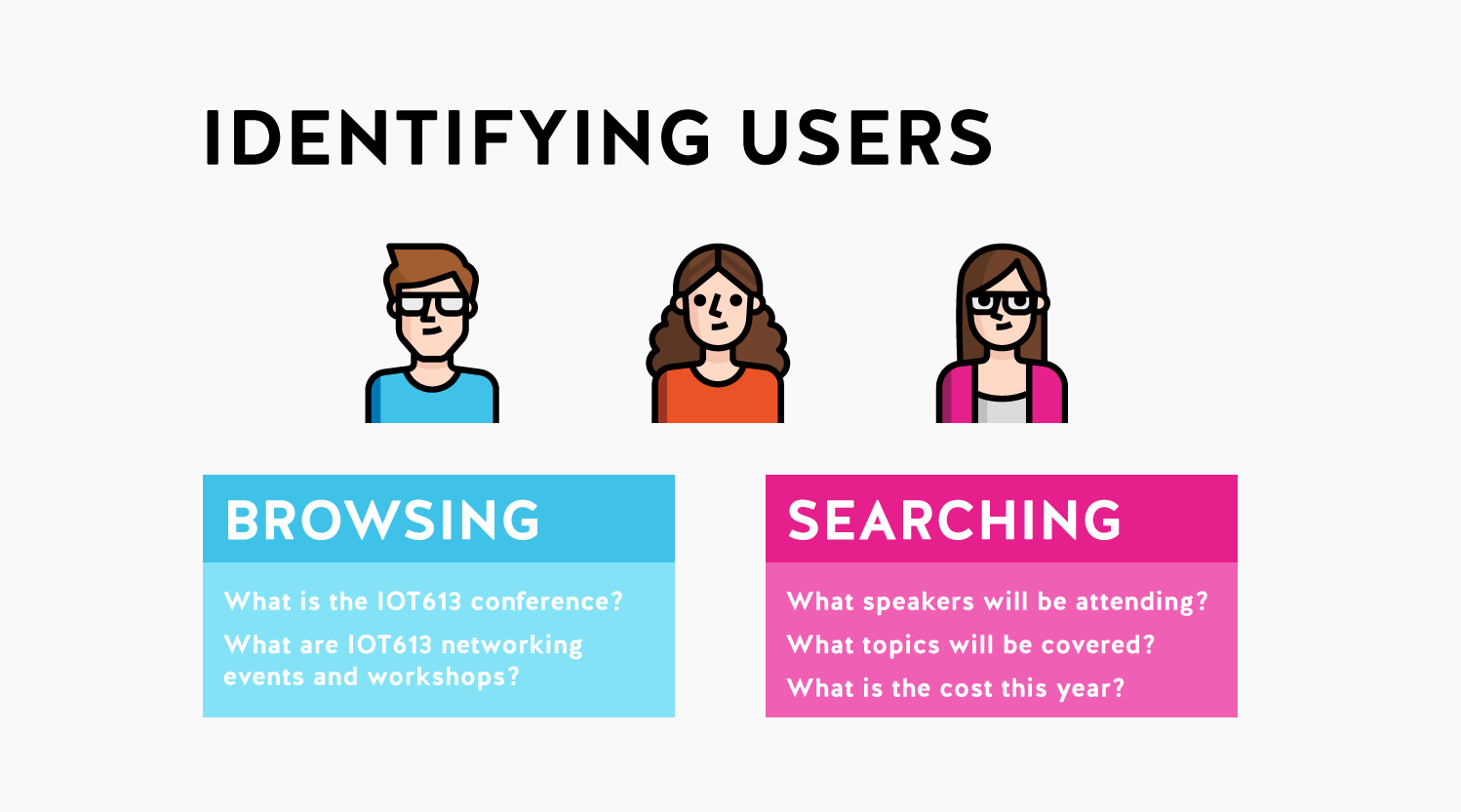 We developed three prototypes as a group, and later set out to find a theme that each could best align to each prototype. The prototypes had to be modified after, due to the limitations of each theme. 
Some theme limitations that we had to solve included conference structure (integrating the different daily topics into the schedule), setting up a blog to act as an events calendar (as the default solution was not satisfactory to our needs), icon animations on hover, and more.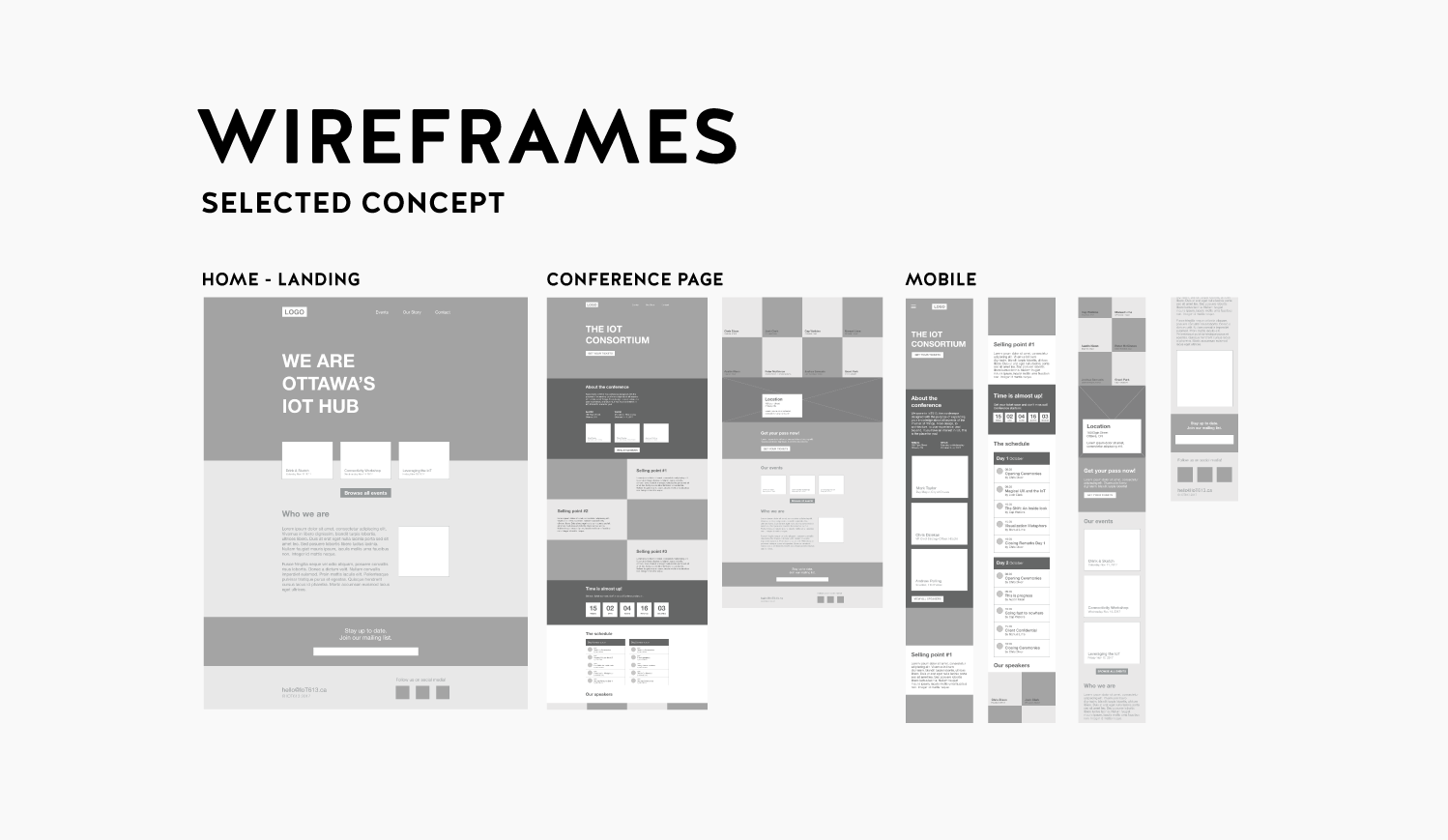 Building a Working Prototype
We were provided space on the a development server, and set up our Wordpress installation online.
Content population proved to be a slight challenge, as details of the IoT613 2018 conference were still in preliminary stages. We used a mix of placeholder, provided, and 2017 content to populate modules on the website.
Hundreds of line of custom CSS were added to add additional functionality and customization that the original theme did not allow.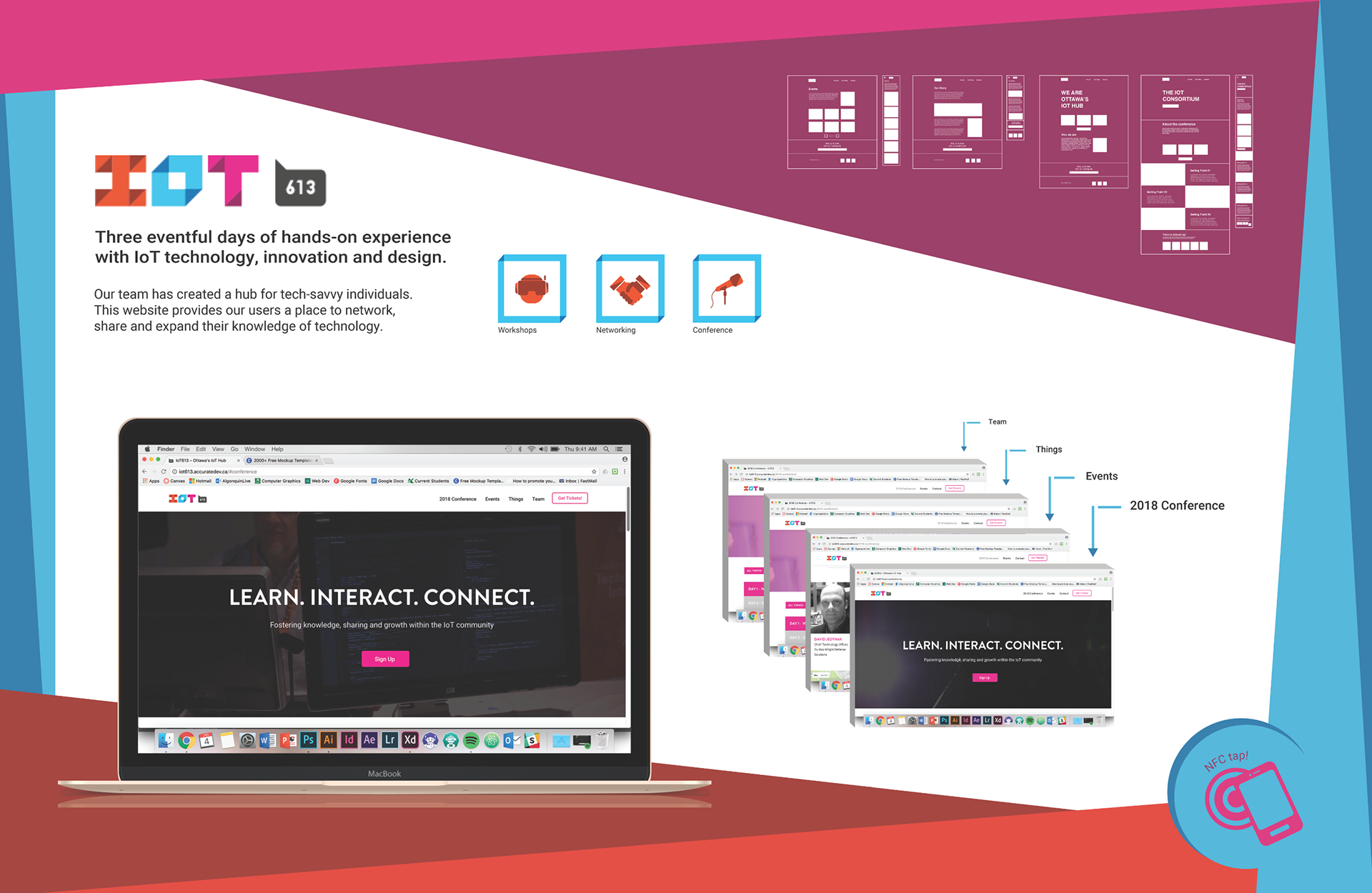 Our overview poster used at the end of year project showcase.
We created three icons to serve as shortcuts on the main page to the three main functions of IoT613 (Workshops, Networking, and Conference). I also animated them, and with the assistance of our team, had them animate on hover.
Outside of the project, I created a logo animation for the IoT613 brand (added as GIF form as the site's logo). In addition to this, I used the three themes (Learn, Interact, Connect) and turned it into a sting that could be used for promotional material.
I acted as the Team Lead for our group. This role meant that it was my responsibility to maintain effective communication between our team and the client, and our team and the instructor.
The biggest takeaway from this project was setting realistic goals. It is important to assess your groups' potential and total amount of allotted time and set a realistic timeframe to ensure everything can be completed on time.
I can say that our team had no issues with time-management as we planned accordingly. Our website was handed off to the client with all of our goals accomplished on time by the end of the term.