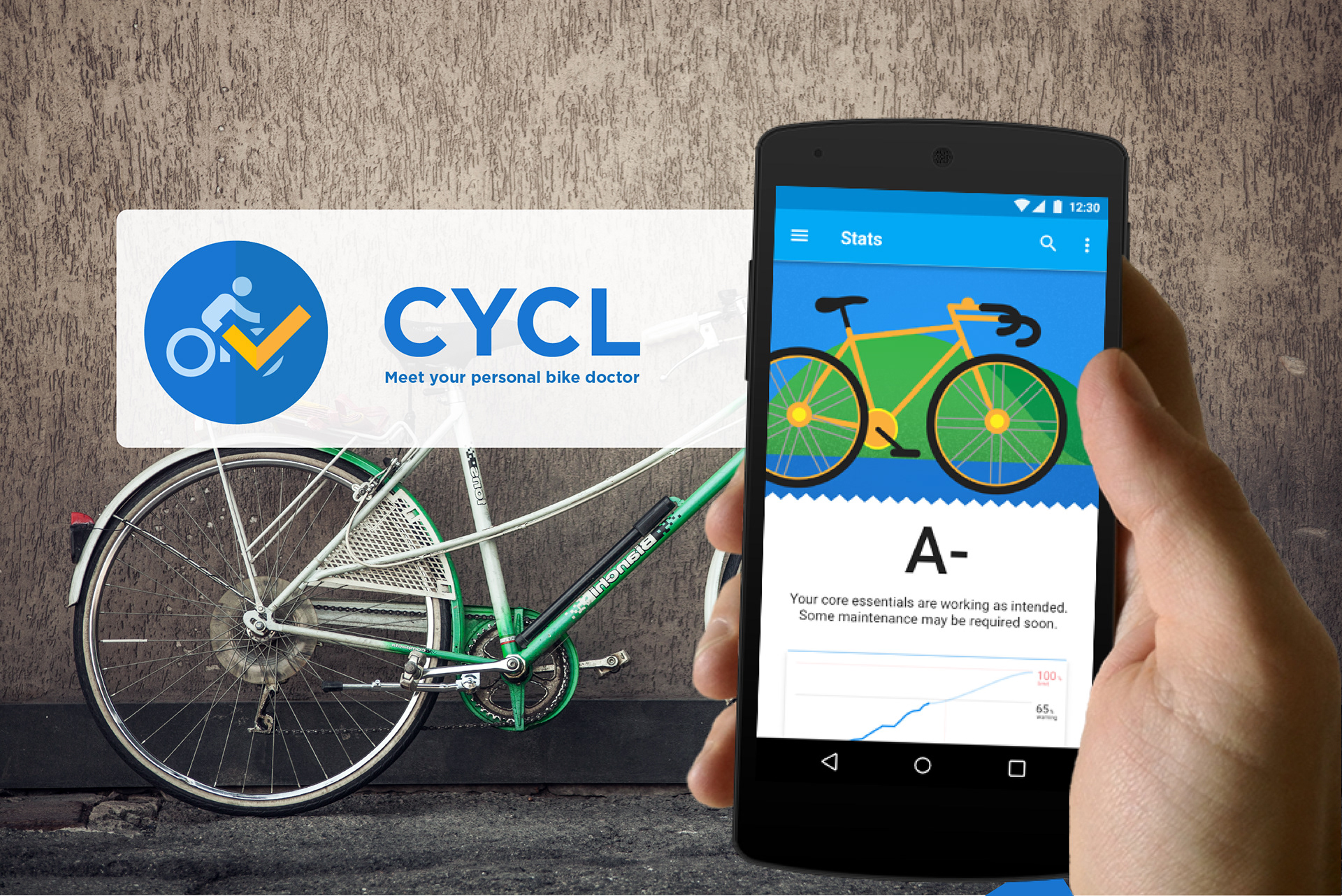 The Problem
Bicycles are an old technology with technological advances that have not focused on making the apparatus smarter. Today, we are surrounded by new technologies that make our life easier, why can we not apply this to an old technology like the bicycle?
Problem Statement
Bike commuters need a way to improve their city cycling experience using technology, because safety and ease of travel should be a priority.
Target Audience
The targeted audience for smart/e-bikes are city-living people who commute daily around the city. They are concerned about the environment as well as their personal health and well-being. They prefer to cycle to work or school, rather than driving or taking public transportation.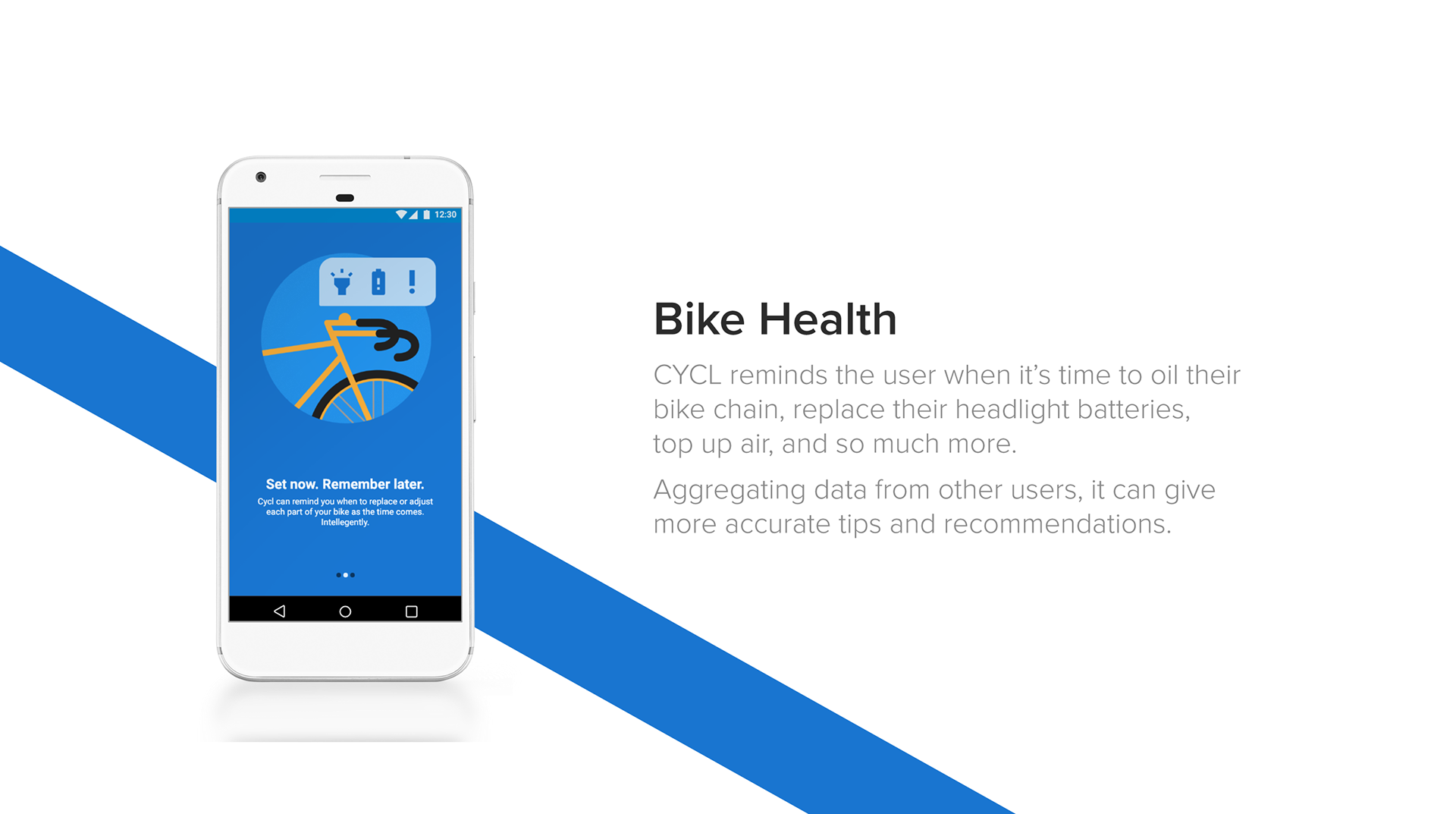 A focus of the application was targeting the two major needs: making the bike smarter by offering reminders and management for the bike's current state, and making users feel more safe knowing that should any issue arise, the application could support them.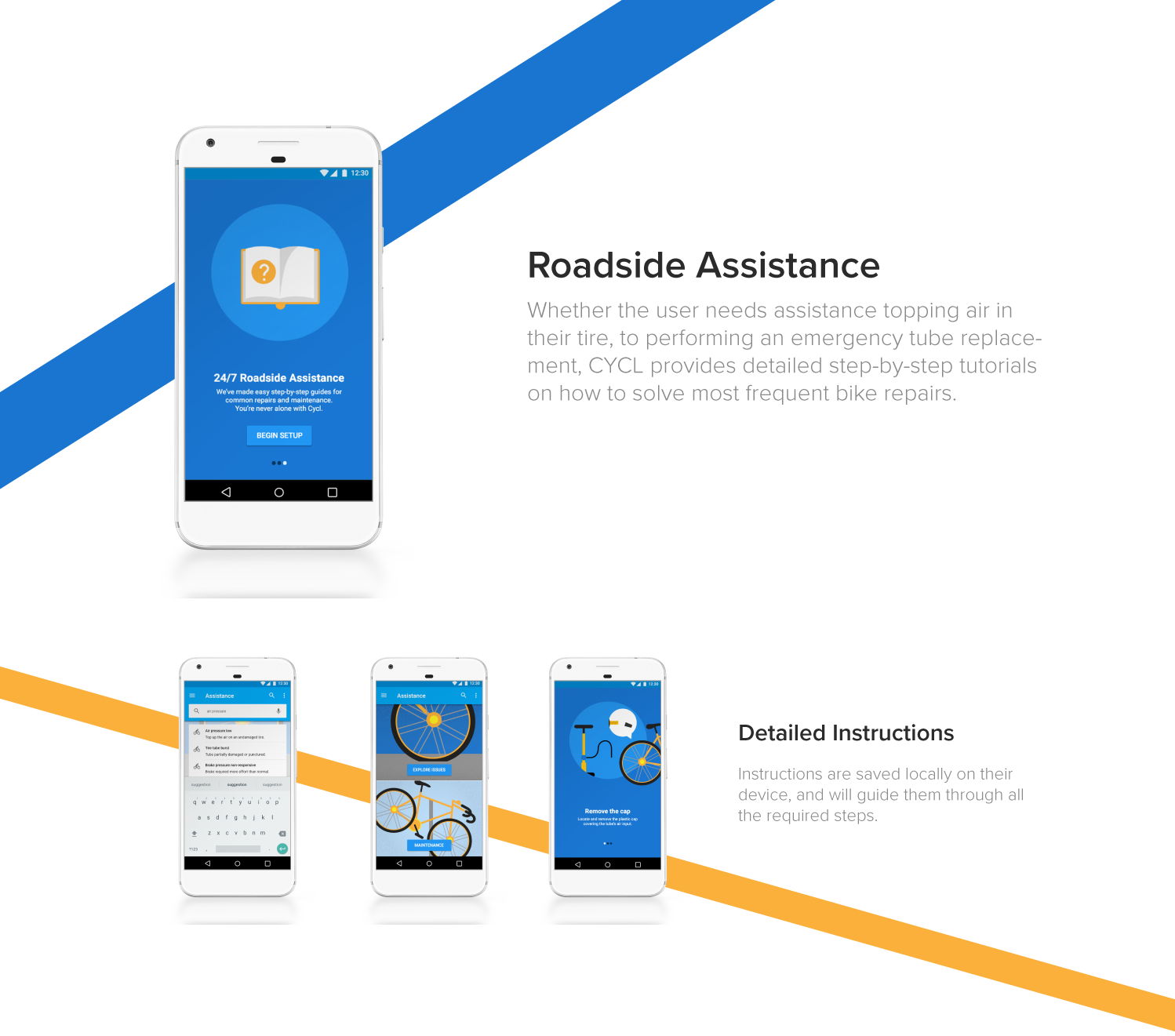 VISUAL LOOK AND FEEL
The application was built to follow the Google Material Design guidelines. Colours were selected from the list of approved colours, iconography was collected from the font library, illustrations were crated to match the look and feel used by Google, and layout follows the structure set forth by the guidelines. 
IMPLEMENTATION
As for the bike management, the most amount of work in the application that users will have to perform is the setup. From that point on, the application takes care of the rest. By keeping track of regular maintenance, it modernizes an old technology–improving the usability and safety of the user as all aspects can be kept well maintained. 
The health and safety of the bike and it's rider is solved by having an easy to use database of how to perform simple repairs and regular maintenance on the bike. Most users have trouble finding solutions to these issues as the internet is filled with long tutorials that aren't useful when you're on the side of the road with a popped tire. The guides are also available offline for those users without a data connection.