As a contractor for the Canadian Alliance of Student Associations, I worked with Lindsay Boyd, Communications and Public Relations Officer to create both print and digital deliverables.

For each report that was assigned, I examined the content to understand the overall message of the publication. With this information, I developed a report cover by creating my own assets and modifying stock content, with a unified look and feel. When possible, I integrated imagery from the cover into the report itself.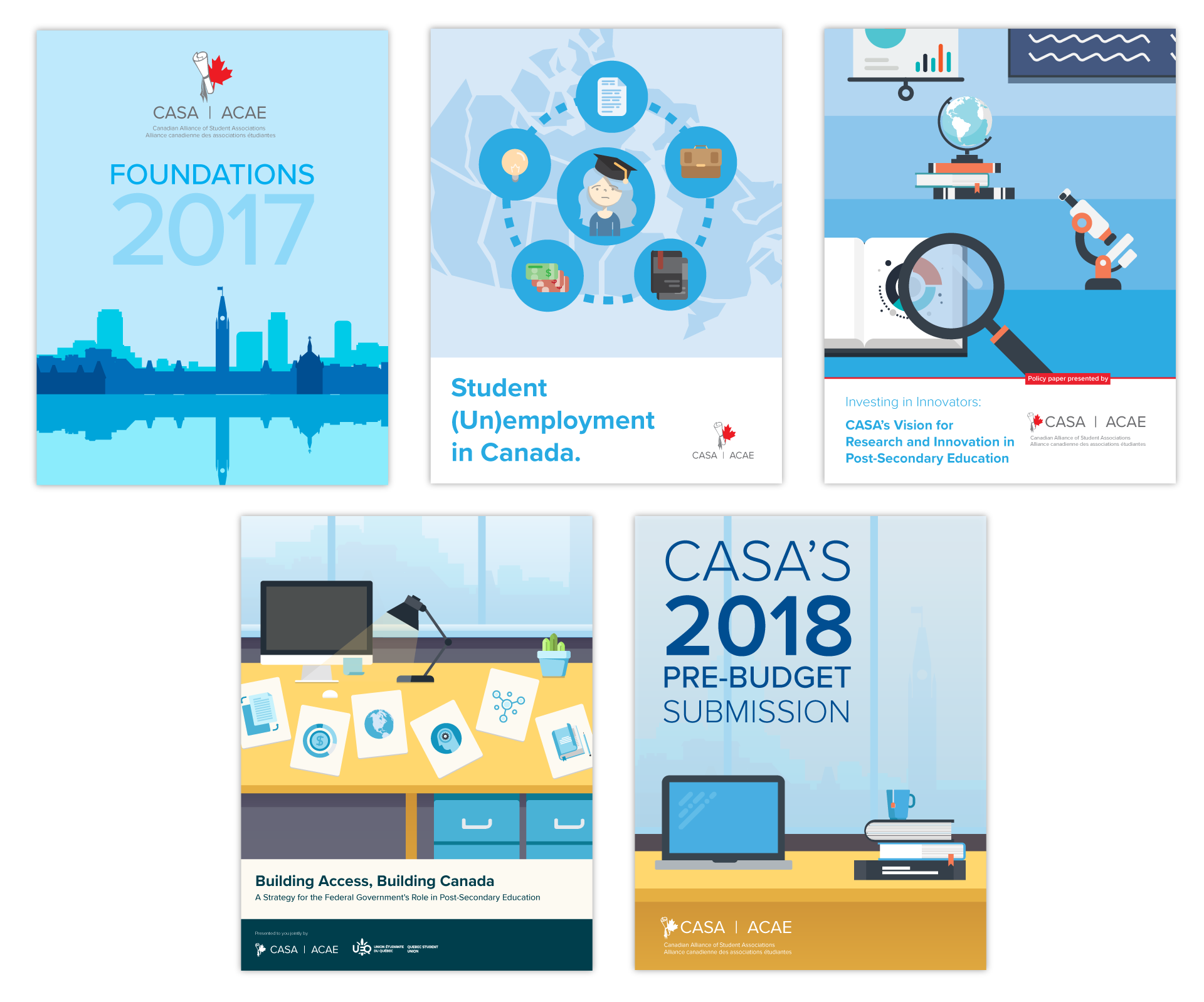 In the document that was provided to me, there were be several pull quotes for me to work with. I would then create imagery to make the pull quote stand out more, and check with my contact to ensure the message remained clear.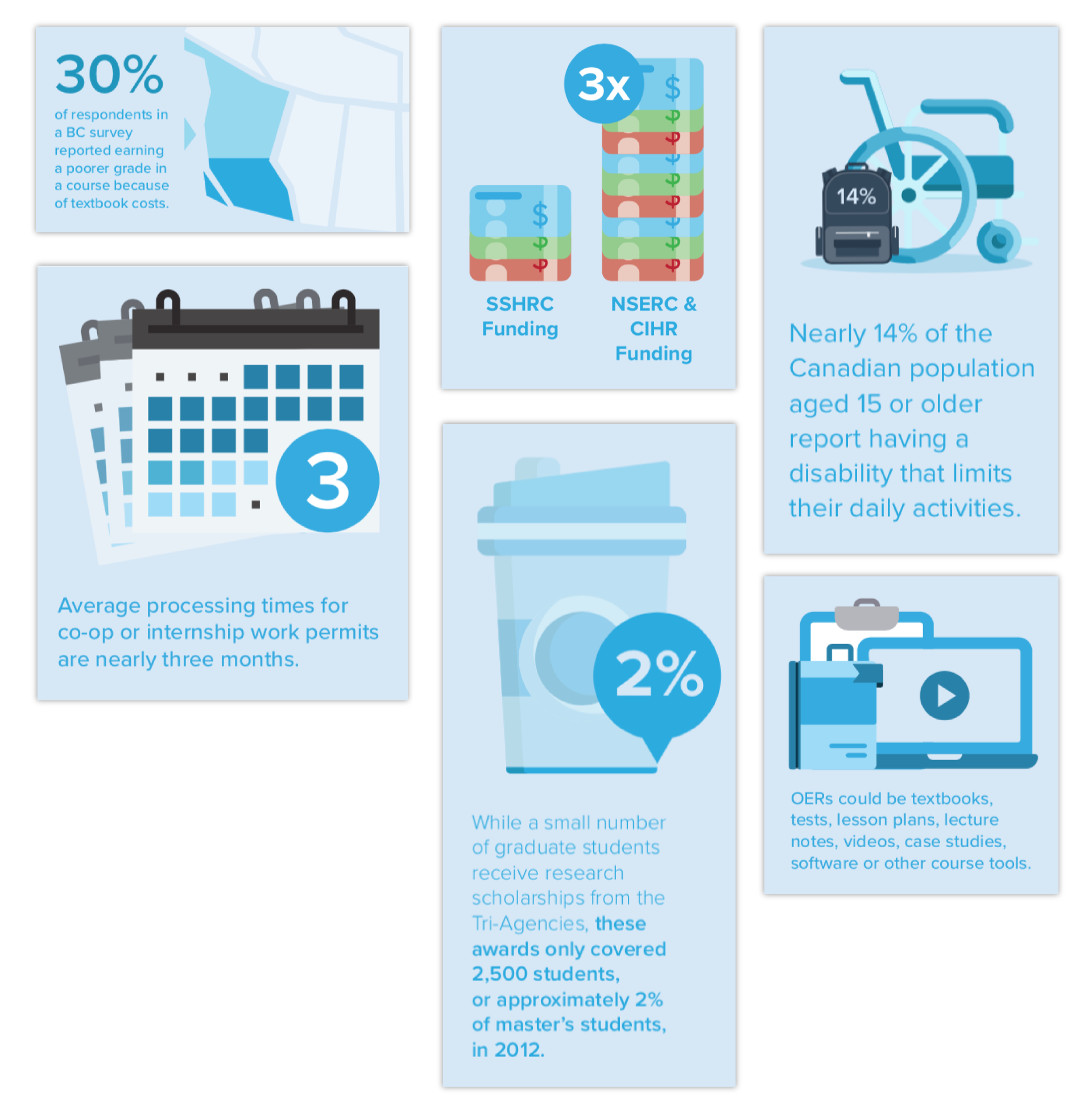 Post-Secondary Infographic
For the Post-Secondary Review report, an infographic was required. I designed both a print and digital version, as well as Twitter shareables with the same assets.