Ottawa Humane Society Newsletter
This was a newsletter produced for a layout assignment in which we were tasked to build a newsletter with only the text provided. I designed a logo for the newsletter with a fitting colour scheme, and found appropriate photographs to accompany the text. It would also function as a standalone information pamphlet.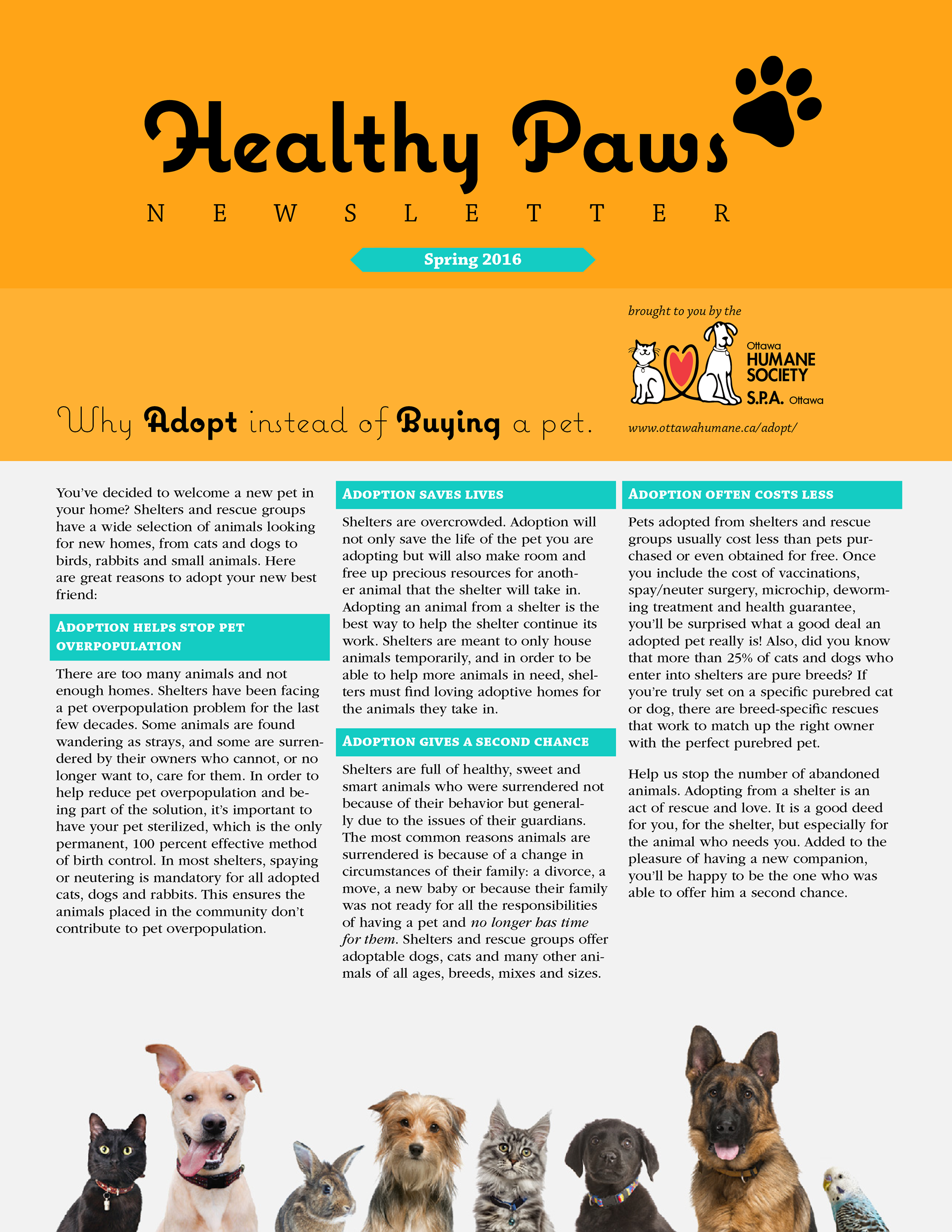 I used the background white from the images (obtained from the OHS website) across the document to make the newsletter warm and inviting.