A fun photography and advertisement case study where I developed an ad campaign for Shopper's Drug Mart. 
All photography was taken myself, product IP is property of their original owner.
Shoppers's Drug Mart has always had a reasonably sized food selection that allowed last minute shoppers to get what they need, when they needed it. As the selection is now expanding, we wanted to reinforce the availability of the three major essentials that customers purchase the most – dairy, frozen, and dry goods.
The target demographic (singles and family, ages 25-45) seeks to and what they need, when they need it. This campaign's goal is to educate the customers of the availability of products available at Shopper's Drug Mart – we're more than just a drug store.
Our design showcases the selection of products available within these three categories. The overall layout and design of the ad shows each product with enough detail for familiarity, but with implication that the selection goes much further than just that. The ticker along the right shows just a few of the other shopping essentials that our customers may also need.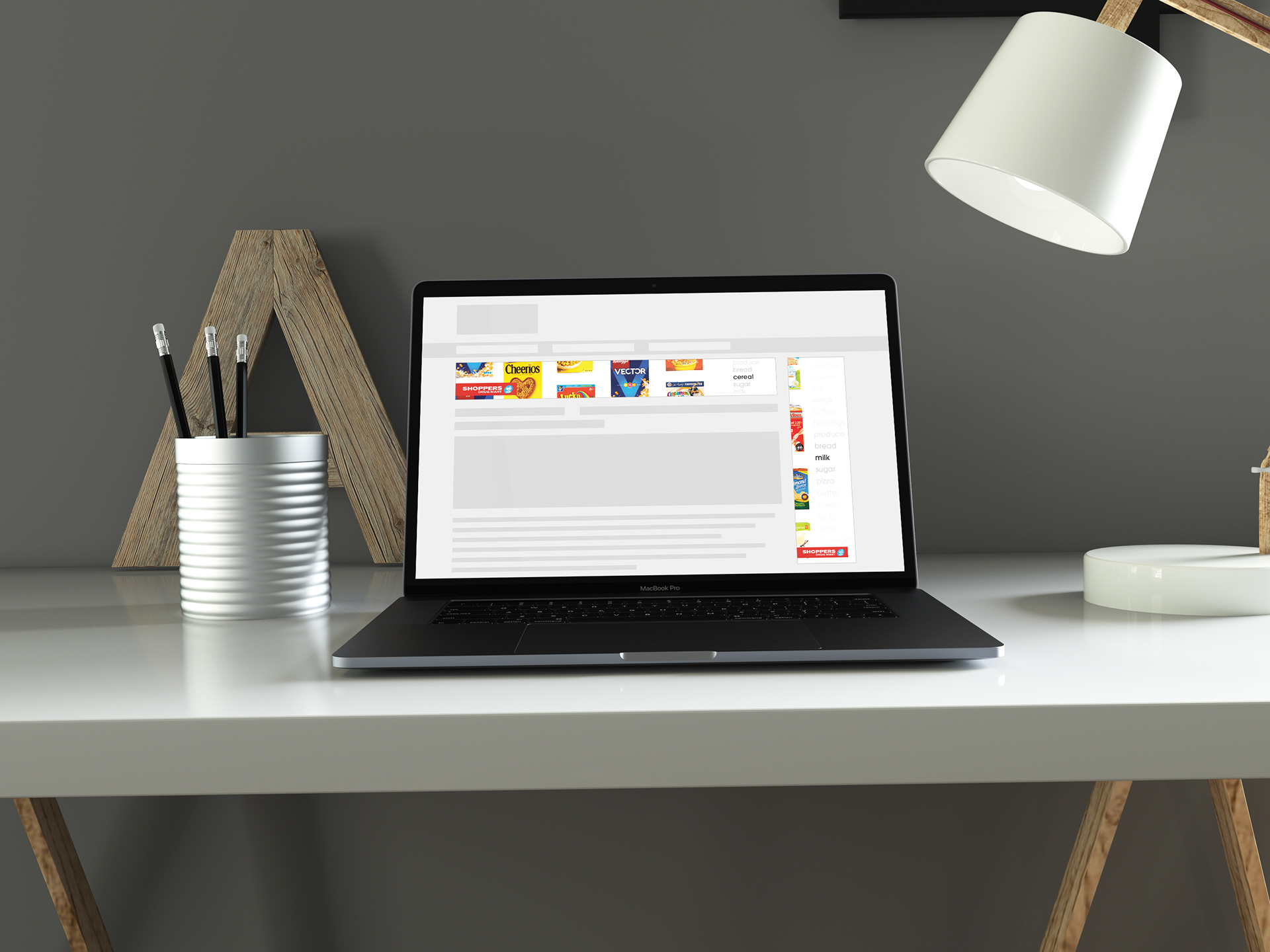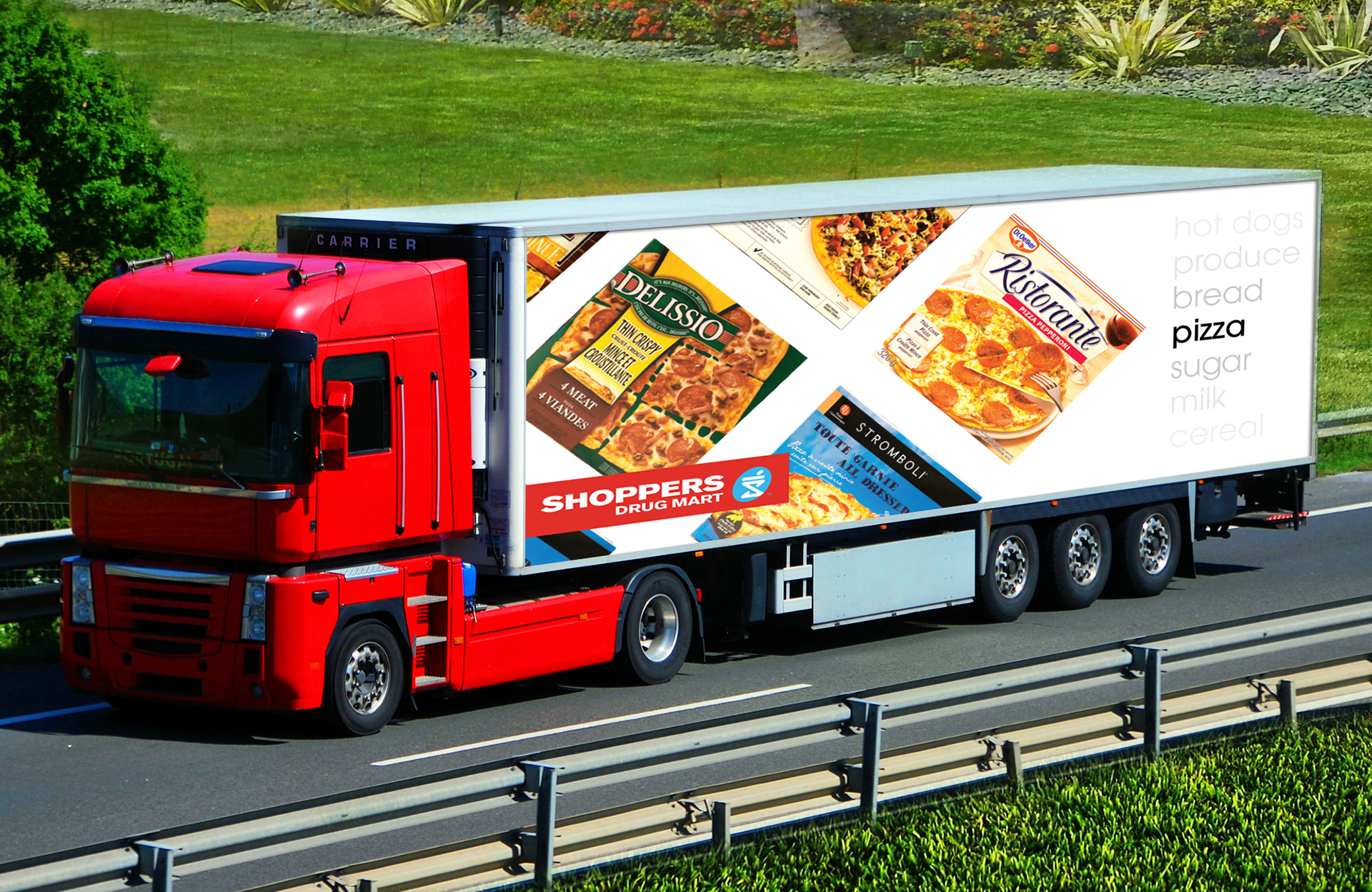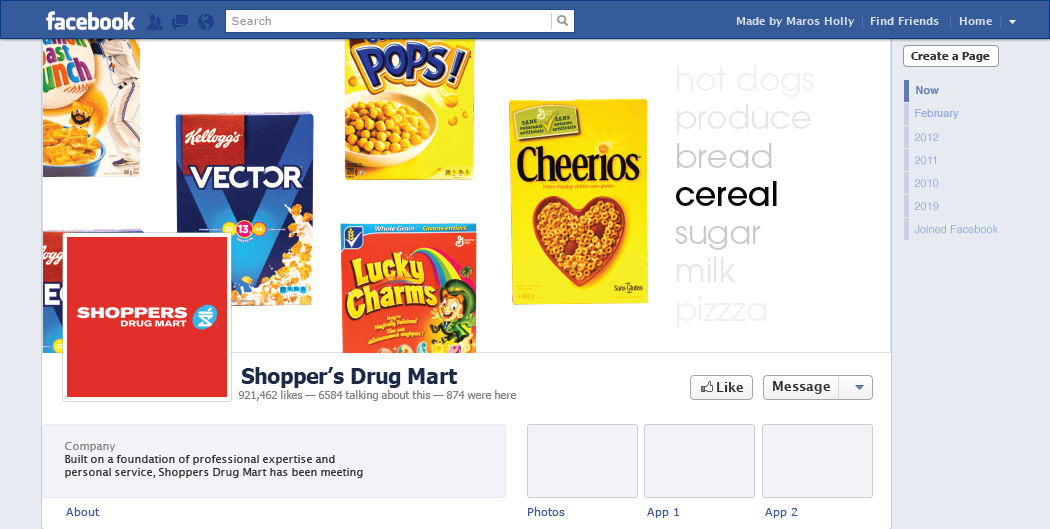 All photography was done myself. All brands belong to their respective owners.